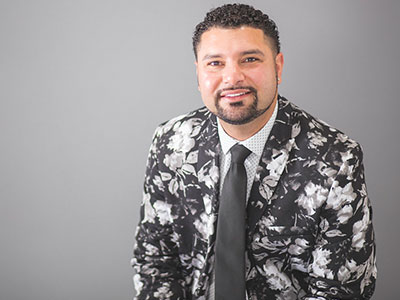 DJ Tempoe
DJ/Owner
Ryan also known as DJ Tempoe is the perfect DJ for any event. He has been Dj-ing since 2005 and always puts his customers first. He can handle any event such as weddings, corporate parties, anniversaries, birthday parties, holiday parties and much more. He's one of Southern California's premier DJ's who specializes in Video DJ, Event Lighting and he's a Photo Booth Specialist. DJ Tempoe specializes in playing Top 40, Hip hop, house, rap, old-school, flashbacks, trance, techno, electronic, funk, New-wave, 90's, 80's, 70's, 60's, Oldies, dance-hall, reggaeton, reggae, disco, country, Spanish, Salsa, Merengue, Cumbias, Banda, Arabic, and Much more. DJ Tempoe offers the top equipment in the industry with over four lights in each package perfect for any size event. DJ Tempoe has over 100,000+ songs and 30,000+ Music Videos; He also accepts custom play lists.
Read Reviews About DJ Tempoe
Our wedding was on 9/17/17 at the Ritz Carlton and we worked with DJ Tempoe. He was more than amazing to work with! Great communication, great service and overall a wonderful experience! He was in charge of all the up-lights and did a great job! He also had a fog machine that looked as if we were dancing on the clouds as well as different types of monograms and patterns that we used on the dance floor, which added so much to the whole atmosphere! We also used his Photo Booth service which was so much fun and had a lot of props and we got to go home with a soft copy of all the photos taken by our guests which is such a great memory 🙂
I had also prepared a surprise song for my hubby and he worked with me to make it come out perfectly. He is a great MC as well and added great energy to our wedding!
I highly recommend DJ Tempoe, he's not just a great DJ but a great person as well 🙂
---
I would like to start this review by saying that I shopped around for a Dj for months before the wedding. My fiancé (wife now) and I tirelessly planned the entire wedding ourselves. We hired our ceremony sound, Dj/Mc, photobooth and marriage officiant through Tempoe Entertainment and we were not disappointed with the level of professionalism displayed by this company. They were very patient with us as we were so busy getting things in order that we couldn't always reply to emails right away.
With a brief time line and some examples of music and even the last minute inclusion of a live band Dj Tempoe knew exactly how to move our party along smoothly.
From the beginning Ryan was very much present offering guidance and taking direction whenever needed. He made sure our day was about us.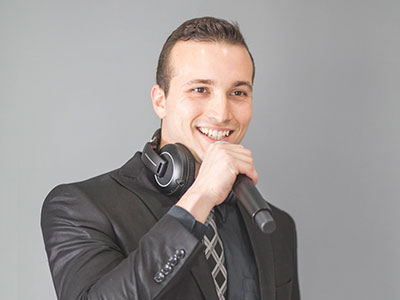 DJ Mike F
DJ Mike F. has been a mobile DJ since he was 13 years old and has successfully DJed hundreds of various events including weddings, birthdays, house parties, corporate events, bar mitzvahs, and several bars and nightclubs. His experience and familiarity with a large range of music enables him to deliver a top quality performance no matter what type of event you are planning. He offers a complete mobile DJ setup with top quality sound and lighting and believes in only using high rated, pro gear. A couple things really set him apart from other DJs like his ability to read the crowd, mix tracks, speak on the microphone, and professionally execute any event. Request DJ Mike F if you are looking for a great DJ to get the party moving! 
Read Reviews About DJ Mike F.
DJ Mike F. was amazing at my wedding on 8/12/17. He was on time when I was late to my own wedding. I loved that he was professional throughout the whole night. He was great at announcing everyone and different parts of my wedding. But most importantly, he had my husband and I dancing all night. We didn't want the party to stop. We loved DJ Mike. At my next event he will be there. Thanks again Mike for making my night so much fun. We had a blast.
– Karina P.
---
I hired DJ Mike F. for my daughter's Sweet 16 based off the awesome Yelp reviews, sooo glad I did! Working with him was easy and convenient. He did a great job with announcements and played the BEST music! He sure knows how to keep the party going! Thank you DJ Mike!
– Maria N.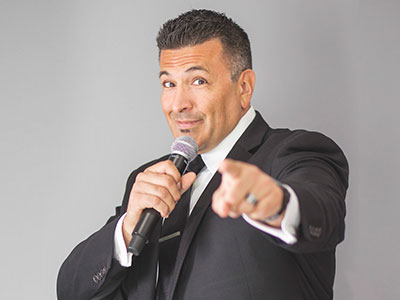 DJ Joe
What sets DJ Joe apart is the way he directs, informs and guides your social event. He plays well with others. He quarterbacks the Rockstar vendors you hired to be sure your day goes as smoothly as possible. Being the master of ceremonies and DJ for your social event requires much preparation and knowledge. Being an entertainment director, member of the American DJ Association and attending workshops & trainings in speaking, mixing music and the skill of engaging your guests is an important part of his career as a Full Time DJ & MC. DJ Joe is also a member of Toastmasters. When the guests of honor are asked if DJ Joe is a family friend, this makes him smile to know that he accomplished the goal of delivering the most personalized service during the most personal day of your life.
If you are looking for someone unique than DJ Joe will be a good match for you. DJ Joe will learn about you and your wedding and create a unique experience for you. As an entertainment director and DJ, DJ Joe uses words and music to create a unique soundtrack for your social event. DJ Joe loves spending time with his wife and three kids as much as possible and schedules time together once a month so check his availability as soon as possible. He loves coffee at sunrise and wine during sunsets. DJ Joe has been in the wedding industry for over 25 years.
Read Reviews About DJ Joe
Joe seriously did a SUPERB job. He listened, understood, and played exactly what we wanted to hear!!!! We've seen a ton of DJ's over the years but have never seen one as professional, friendly, and personable. He really felt like a friend after our first meeting. My best friend who is getting married this fall loved him so much she asked for his info. He is just the best!… He is worth every penny!!
– Carly
---
A DJ can make or break the atmosphere at a wedding with regard to their level of excitement/professionalism they display. Joe was definitely the whole package. His level of enthusiasm including his team was electric. They were on it the whole night!
– Steven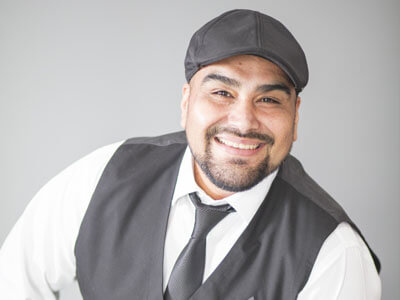 DJ Johnny
DJ Johnny has been perfecting his skills as a DJ since the summer of 88'. His longevity as a DJ has made him one of the most precise mixers in the industry! From Old School to New School, DJ Johnny can outperform the competition and you can bet that he can bring your guests to the dance floor and keep them there! DJ Johnny's emcee abilities are very energetic and can captivate a room to make sure that all your formalities are executed in elegant fashion and style! With DJ Johnny as your DJ, any Bride and Groom can feel at ease knowing that their event will go smoothly and that you and your guests will be satisfied and thoroughly entertained
Read Reviews About DJ Johnny
Hello Johnny! Just wanted to thank you again for the AWESOME music and energy you provided to our special day. There's no one else that could have done what you did to get the crowd going and pumped up to dance. We got tons of great feedback from our guests and we had the time of our lives. So many things went wrong yesterday with our other vendors/plans and you no only delivered but you killed!! We are forever greateful. You helped give us the most beautiful day we've ever experienced. Every moment was a gift, and you are an angel. Have a wonderful Sunday!
– Melissa, Bride.
---
Johnny….. I knew you was the man for this job …! Great DJ work. Its like everything in life… You pay for what you get for and you my friend was worth every penny!
– Orlando P.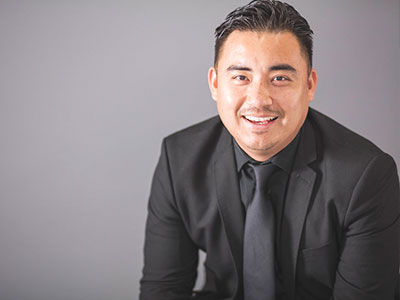 DJ Michael Mena
DJ Michael Mena is one of Southern California's Diverse Artists. He not only is an amazing mixer, he also produces original tracks and remixes from Top 40 hits to Old School Party Rock music. Gauging from Salsa, Merengue, & Cumbia to Hip Hop, Dance & EDM and everything in between. His experience trails as far back as 2005 and has performed in special events, Weddings, Quinceañeras, Sweet 16, corporate parties as well as headlined major nightclubs, bars and lounges across the Los Angeles area. He is your perfect choice for any occasion and all levels of expertise. Book DJ Michael Mena for your next event!!!
Read Reviews About DJ Michael Mena
We had a great and Fabulous evening-All the music was brilliant and you kept the Dance floor filled all night. Which is what we were looking for. Lots of our friends commented on how great your Playlist was. Thank you Soo Much!!
– Reyna & Viktor Pries
---
DJ Michael Mena was referred to us by close friends. He was very professional and accommodating since the first day we reached out to him. He helped us with our vision and executed the night flawlessly. Very satisfied with our decision. Will definitely recommend him to anyone looking for a DJ! Thank you again!!
– Dillon & Ashley Negrete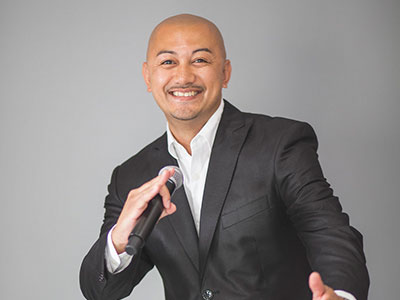 DJ Michael Joseph
DJ Michael Joseph has dedicated over half of his life DJing Southern California Weddings for local and destination Brides. Being in the wedding industry for over a decade, I bring a wealth of knowledge and wedding experience that I'm privileged to be a part of. Taking inspiration from your personal taste, the energy of your guests and the feel of your venue, we create a soundtrack that you'll remember for all the right reasons. My style of music is open format. I offer a little something for everyone so that guests of all ages can have a good time. I also serve as an MC announcing your arrival as newlyweds and receiving line introductions. I'm well spoken and tasteful in announcements. I can coordinate the champagne toasts, cake cutting, first dance, bouquet and garter throw. I'll get the introductions and announcements correct, help your guests feel comfortable and connected and most importantly keep people dancing all night long.
Read Reviews About DJ Michael Joseph
"I couldn't have asked for a better DJ for our wedding! He not only played great music, but was organized and helped us follow our timeline. His MC skills kept the vibe very upbeat and everyone had a great time. Furthermore, he was very attentive at the wedding asking what we needed and wanted. Other DJs just play music, but Michael really ensures the crowd has fun and the newlyweds are happy. A lot of our guests have told us what a great job he did and asked for his information. What guests may not notice is that he provides extras like uplights to make the room look amazing. I'd recommend him in a heartbeat."
– Diana V.
---
"Michael did an amazing job at last week's wedding! We go to plenty of weddings every year so we see how DJ's can make and keep the energy going at a party. Michael has what it takes to listen to what's happening, seeing how the crowd is reacting and playing what needs to be played to keep everyone going! Not only that, as a vendor myself, I love when DJ's are present and pay attention to everyone else who is working together to make the night go as smoothly as possible. He always let us know when something was about to happen and wouldn't go ahead with the festivities unless he knew we were ready to capture it. That is a sign of a true professional and someone who understands all the moving parts of an event. Amazing DJ, amazing person!"
– Elmer E.
---
"I love this DJ. He was very professional and personable at the same time. He coordinated the timeline with my other vendors and executed a fun party for my wedding. I would definitely recommend his services."
– Jean G.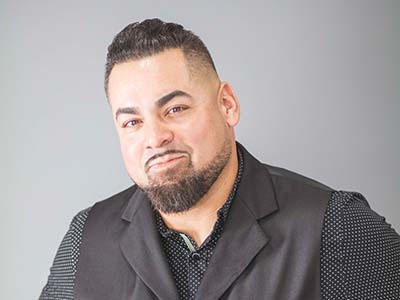 DJ Ruben
DJ Ruben is the flavorful master when it comes to mixing and serving a musical beat. Ruben has been musically inclined all of his life. DJ Ruben's musical repertoire is extensive and can cater to any of your event needs including: Weddings, Corporate Events, Religious Occasions, Clubs / Bars, Birthday Celebrations, or Private parties. He provides top notch service, complete with exceptional professionalism and quality, yet a down to earth approach. His love and passion for what he does always compliments the quality he provides. His top priority is the complete satisfaction of his client and executing an impressive experience to their much valued event.
Read Reviews About DJ Ruben
"DJ Ruben was honestly the best DJ I've ever had the pleasure of working with! He was the DJ and Emcee for our wedding last month and wow…he did an incredibly amazing job!!!! He was kind, professional, FUN and had the best music on point at ALL times!! From the processional to the last dance it was non stop dancing and some guests even stayed longer because of the music! 🙂 Everyone had so much fun and it was truly a night to remember!!! We highly recommend him for any and all events….he was worth every dime and more!! Thanks again, Ruben!! It was really such a pleasure working with you and we wish you well in your future endeavors!"
– Bethany and Pat O.
---
"I hired DJ Ruben for my husband's 50th birthday party, after having seen him do a fantastic job at my sister's wedding. These are two events that you most definitely need good music and a good dj. Ruben was not only professional but he was punctual and really took the time to ask what you wanted for your party. He got the crowd going and really paid attention to the vibe of the room. I will most definitely be having Ruben dj all my parties from now on!"
– Carol C.
San Pedro, CA
---
"DJ Ruben is a great DJ. I hired him for my Wedding and the service he provided was very professional, impressive, engaging and fun. Since then I have hired Ruben for 3 parties and I have never been disappointed. He has a great attitude, plays the music requested and has a great set-up. I recommend him to my family and friends. I wouldn't use anyone else."
– Danielle G
Downey, CA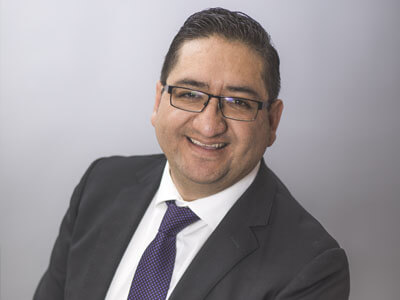 DJ Jonathan
For more than 15 years DJ Jonathan has been a skilled master of ceremonies, obsessed with bringing the best mobile DJ services to weddings and other events across Southern California.
My greatest excitement is to discover new and creative ways to entertain the audience with cutting edge light shows, amazing music that will get people on the dance floor and always staying innovative. My ability to speak fluent Spanish gives me the great advantage to know exactly what people love in terms of music and interacting with the crowd.
Read Reviews About DJ Jonathan
"Dj Jonathan is the best Dj you will ever find. I spoke with several dj's before hiring Jonathan for our wedding. One thing I can tell you… Dj Jonathan is very professional he answered all my questions and he was very patient with me. Every time I would call him, he always answers my calls. I never felt like he was rushing to get off the phone. Jonathan really takes his clients ideas and feelings in consideration. All of our guest talked about how great of a dj/mc he was. I love that he gave us a "Wedding kit". that was so helpful everything I have asked for in that wedding kit Dj Jonathan delivered. THANK YOU FOR BEING SUCH AN AMAZING DJ/MC!!! I strongly recommend Dj Jonathan for all your upcoming events. You will not be disappointed but yet you will be 100% satisfy with his rate and his service.

– Maggie F.
---
"I couldn't ask for a better DJ for my wedding! DJ Jonathan went above and beyond and exceeded expectations and this is definitely the man to hire to DJ your event to make it something that is out of this world! There is no other DJ that I would have in mind if I ever plan to host another event and I would definitely recommend him to anyone who is looking for someone professional very attentive and is always helpful and knows what you want and what you're looking for… planning my wedding took two years and it was a hassle and it is something that I would not want to go through again but when it comes to hiring a DJ I would not even second guess or blink before I have Jonathan in mind! Thank you Jonathan for making our event even more beautiful than what we had dreamed of! "
– Christopher Q.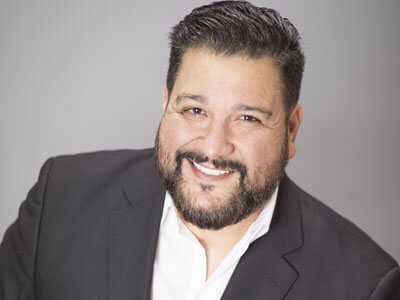 DJ Raul
A DJ since 1991 and over 1,000 Events under his belt, Raul is truly a Seasoned Pro! Though Weddings are his forte, Raul brings Enthusiasm and Professionalism to each and every type of Event. His determination to please the crowd is what keeps him performing at his best, guaranteeing that your Event will be a smashing success! Raul is the perfect match for any Bride and Groom who are looking for a DJ to "Run the Show" and his MC Abilities and Musical Knowledge far outweigh most DJs in the Industry. DJ Raul also possesses another unique ability; he is fluent and masterfully articulate in English and Spanish, which can be a priceless asset for Events with a diverse guest list. With DJ Raul, rest assured that you have an Experienced Professional DJ / Emcee, helping you bring your vision for the Event to life, all while allowing you the opportunity to relax and enjoy your event!
Read Reviews About DJ Raul
Raul was a blast! He met with us twice before the wedding and totally easy to work with. He promptly responded to any emails or texts we sent and was so chill. We opted to have him set up for our ceremony as well and I'm glad we did. The entire wedding was so much fun….I never had so much fun at a wedding in my life! Maybe I"m bias because it was my wedding but still! Lol! Such a great time, he really knows how to read the crowd and he just takes it from there. He got our group down to a "T" and the entire evening was a blast. He even met up with us for the after-party at a near by bar! Good guy, awesome DJ!
---
Raul is awesome! Raul provided the music & lighting for my wedding and everything turned out great. I gave minimal direction about the music I wanted and it turned out awesome. I still get compliments about the music at our wedding. Raul created a warm and fun atmosphere and we could not have been happier. Highly recommended!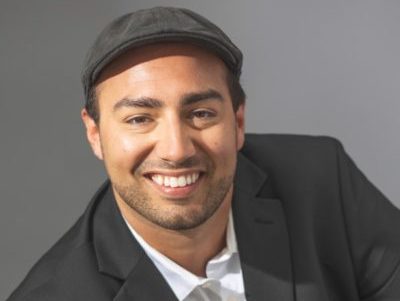 DJ Trevor
DJ Trevor bridges the gap between a professional event MC and a club-style DJ with 9+ years experience in the entertainment industry working with companies such as Club Med, Nike, Disney, Universal CityWalk, Ritz Carlton and many more. DJ Trevor specializes in Weddings, Bar-Mitzvahs, Corporate Events, and Birthday Parties. He has filled many roles from lead event coordinator to lighting engineer to DJ/MC and completely understands the logistics of any and all events. With a musical taste that transcends genres, generations and cultures he can accommodate any age and style. In addition to his musical expertise, he can offer any form of creative visual media one can imagine from slide shows and music videos to aerial videography. If you are looking for someone you can trust to bring your event to the next level be assured Trevor will create a fun and memorable experience for the entire audience.  He doesn't just play music but creates memories.
Read Reviews About DJ Trevor
Trevor recently did my wedding on 3/26/2016. He provided the lighting, video projector, and DJ services for us. I have to say hands down that he did a wonderful job!
For my wedding, I was worried if Trevor would be able to pull off my vision of a high energy interactive affair with my guests especially given that there were only 40 people in attendance. However, Trevor went above and beyond to make sure my vision came to life!! He has so much energy that it electrified the ballroom!! All of my guests were raving about him and he even got everybody to dance!! Not an easy task!! The day after my wedding everyone was still telling me what a great time they had!! That speaks volumes!! Trevor was incredibly patient and understanding with all the various changes I made in the month leading up to my big day. We were on the phone for 3+ hours mixing ceremony music and our meeting even lasted 3+ hours but he never complained and was just as enthusiastic as my fiancé & I! I would definitely recommend Trevor for your big day!! You will not regret it!!
Thank you so much Trevor for making my wedding day unforgettable!!
---
Thank You for pairing us with DJ Trevor !!!! He was BEYOND amazing and made our wedding a night for EVERYONE to remember! !!! We got married on Saturday and people are still calling and texting me about how amazing our DJ was!!! thank u for having the best Dj EVER work our wedding! ! For anyone out there looking for a Dj, ask to meet with Trevor!!!!!! You will not be let down, he knows how to make a wedding amazingly unforgettable! !!!Thanks Trevor!!!! You're the BEST!!!!!!! Love, Shon and Roxc!
Roxc R. 9/28/2015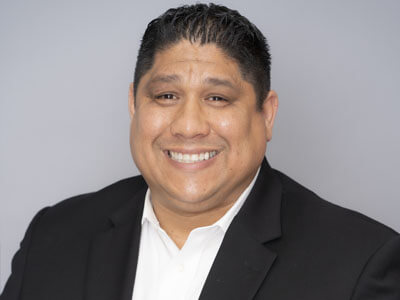 DJ OC
O.C is one of the most talented and over prepared wedding DJs out there. He completely over delivers on professionalism and can pack any dance floor. O.C has DJ'ed since college in the 90s. He has enjoyed residencies at some of San Francisco's and Los Angeles most premiere night clubs. DJ OC specializes in DJ and MC for weddings, corporate events, birthday parties, and private event.
Read Reviews About DJ OC
His music knowledge is wide from the 60s to today's hits, but if you like 90s hip hop, Top 40, house, or 80s he will absolutely crush it. I trust O.C to DJ any wedding big or small, he will provide an amazing experience for your friends, family and guests and take them on a journey of musical hits one after another.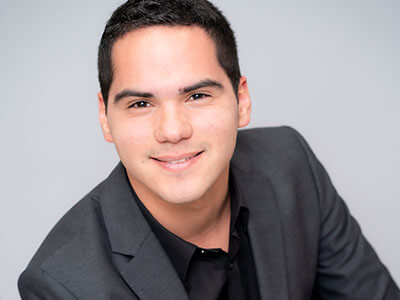 DJ Roman
DJ Roman, has been a mobile DJ since he was 15 years old and has successfully DJ'ed and assisted on various events including weddings, corporate events, private parties, public events and so much more. DJ Roman is Bilingual MC and specializes in English and Spanish music in every genre. He has learned from and has been mentored by some of Southern California's most renowned DJs. This has allowed him to really excel in every aspect of his DJ performance and bring the best attributes and performance traits. He brings high-end reliable equipment to ensure everything flows as planned to your event. What really sets him apart, is all of the experience he has gathered from performing and assisting with his mentors. He has the ability to transition from genre to genre, tempo, and decade, all in order to deliver the most exciting dance floor. Request DJ Roman to have your event be one to remember!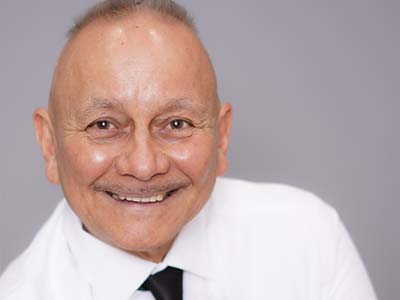 DJ Joe MD
DJ Joe MD Southern California's most distinguished and highly qualified Bilingual & Spanish speaking DJ/MC/KJ/ Music Video & Club DJ. Our experience spans over 20 years with impeccable mixing and programming musical skills, Expert in Lighting Decor & Video Projection. Specialize in Wedding Event Coordination, Sweet 16, Quincéanera, Debutante & Corporate events. Because special moments are "special and lasting memories", and should only be entrusted to a professional with years of experience in planning, with attention to every detail, for memories that will live forever. DJ Joe MD has the experience, knowledge, and background to rock any event!
Read Reviews About DJ Joe MD
We had the pleasure of having Joe provide the entertainment piece at our wedding in October. Joe was so pleasant to work with. He was always available when we had questions and always did his best to make us happy. Everything was on point the day of, from the ceremony, grand entrance, speeches, and partying. I would recommend Joe to all my friends and family. He had everyone dancing before the dancing part took place at our wedding. All our friends and family said they had a wonderful time.
I would definitely use Joe again for our next event! Thank you Joe!
– Stacie L.
---
If there were a hundred stars I would give DJ that and more !! He was the DJ for my wedding last night and he went beyond to make sure we were happy and that everyone was up on the dance floor !! He and his team and equipment are professional!! We had the photo booth , lighting, and video projection and it really added to make our event top notch !! DJ Joe I cannot thank you enough for making our special day amazing !! Thank you for your patience with our last minute updates and changes. You always said "not a problem" and "got it" and "no worries" which help not make me stress out and I truly appreciate that. I highly recommend every wedding couple, quince princess , and any person throwing a event to hire DJ Joe ! He will make sure it everything you want and more !!!!!
– Christina P.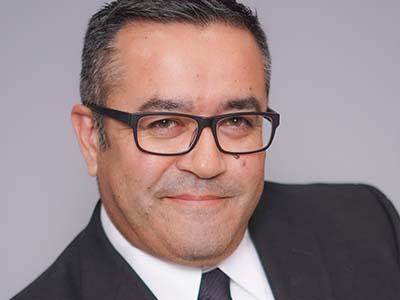 DJ Jose
DJ Jose is a Bilingual Spanish DJ/VJ/MC, specializing in Weddings, Quinces, School events & Corporate events. DJ Jose has over 20+ years of experience as a professional DJ. He is also a Sr. Video Producer & Product Specialist for Elation Pro & the ADJ Group of companies. Also former president of the Orange County chapter of the American Disc Jockey Association of America and former host/creator of The Crossfader Show, a weekly online streaming show for and about, professional Mobile DJs. DJ Jose knows how to fill a dance floor with guests dancing the night away. DJ Jose is the perfect DJ for any event!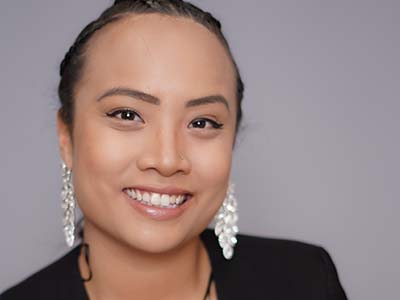 DJ Mel
Born and raised in Southern California, DJ Mel is an engaging, fun and charismatic MC and DJ. Her energy will capture your attention, and her professionalism and personality will make you fall in love! DJ Mel has DJ'ed and Emceed at various events including: Wedding, Knott's Berry Farm, Dave and Busters, UCSD, middle and high school dances, corporate events, birthday parties, fashion shows, etc. Whether it be an audience full of children, a crowd of young adults, an event for the elderly or a mixture of all three, DJ Mel keeps everyone engaged and dancing! With an extensive background in live performance and audio engineering, DJ Mel is genuinely passionate about her work! Her love for music expands anywhere from Classic Rock, Pop, RNB, to Hip Hop. But beyond just music selection, DJ Mel is able to read a crowd and match the energy at any event. She was born to entertain and is bilingual in English & Vietnamese! At the end of the day, if you're looking for a DJ/MC who is entertaining, personal, and professional- DJ Mel is it!
Read Reviews About DJ Mel
DJ Mel was awesome! Plans were made, verified and confirmed via email and voice correspondence. She arrived on time, had all of her equipment ready and was very professional. DJ Mel has awesome energy, attitude and kept our crowd entertained and busy on the dancefloor with music, games and personality to handle various ages within our event. I highly recommend DJ Mel if you are looking for a DJ who will entertain you event. She did a great job at ours!
– Plp P.
---
DJ Mel did an excellent job with our benefit this past Saturday night. Reading the crowd perfectly and rocking the house until the close of the party. She is very friendly, easy to work with, on time. I was very happy with her work.
– Michael S.

DJ Joey C
Joey C has been an international DJ & MC for over 20 plus years. He has performed at different type of venues such as Festivals, Clubs, Cities Events, Weddings, Quinceaneras, Debut, Bar Mitzvah, Private Parties, Fundraisers and Corporate events. Joey C is dedicated to providing music from Country, Latin, Reggae, Middle Eastern to Bollywood, Korean, Filipino, Chinese, Vietnamese, Rock, 50s, 60s, 70s, 80s, 90s, Funk, R&B, Top 40, "Your Personal Playlist" and More. Joey C will provide great entertainment that will make your event special to help make your day go as smoothly as possible.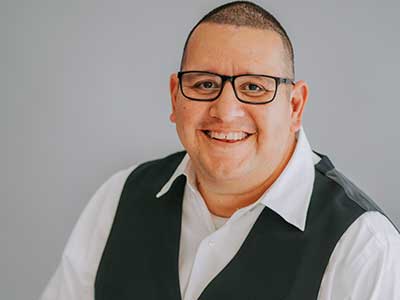 DJ Will
Dj Will has been a professional Dj/MC for over 26 yrs.  Born and raised in Southern California he knows how to have fun while keeping it professional. And for 13 Yrs Dj Will has DJ/MC all across the United States, bringing his unique style of Dj Skills and Emcee talent to everyone. He strives at a making sure that everyone enjoys their event and that their event is memorable. Dj Will is well experience in Weddings, corporate events or any event that needs someone that takes every attention to detail to heart. He is well versed in all genres of music anything from Top 40, Latin, old school, Traditional's, jazz, hip hop, rock, big band, country, RnB, and pop music. So If you are looking for professional DJ and MC, someone to walk you through the event process, to take extra care of your event, or to make sure that everyone has a good time Dj Will is your DJ of choice!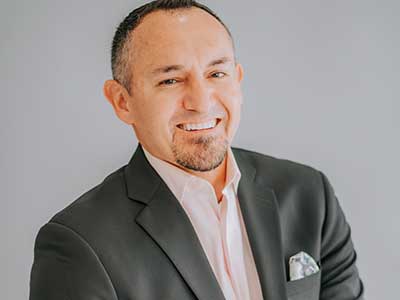 DJ Luke
DJ Luke : Growing up in South Florida helped shape his tastes in music of all types especially modern dance music but also exposed him to international sounds while being able to keep up with all the newest musical trends. He is fluent in both Spanish and English (born in Lima, Peru) so he is very comfortable with multi cultural events, and knows both American and Latin music very well. Being that young  "B-Boy Break Dancer" at heart he has always been fond of great dance music which led him to pursue the art of turntable-ism. He learned how to DJ at the age of 15 and his first gigs began as school parties which evolved into a long and illustrious club and lounge DJ career which continues to this day. He favors being behind two turntables to control the vibe of the party seamlessly mixing hits from popular genres while "reading the crowd" and dropping that perfect beat into the mix at the right time. He also like to create  his own remixes and "mash-ups" to stand out and have exclusive content no other DJs have. That experience and music knowledge is what makes his each event he performs at an unforgettable and unique experience.  
Some of his broad experience includes; Weddings, Quinceañera's the LA International Auto Show, NYC International Auto Show, E3 Gaming Convention, LA Pride Parade, Newport Beach Film Festival. He does work for brands such as Windsor, Macy's, Nordstroms, Louis Vuitton, Mazda, KIA, 24 Hour Fitness, Body Factory, LA Fitness, UFC Gym, Ports America, the list goes. This doesn't event account for the countless private events at some of SoCal's, FL's, NV's, NYC's and AZ's most exclusive and elegant venues. His musical arsenal includes the best in Hip-Hop, Top-40, Pop, Rock/Alternative/Indie, Mash-Ups, EDM, House, Reggaeton, Latin, 90's, 80's even 70's. You could say he is a real student of music which is what makes him an excellent choice to entertain crowds that include all types of people of all ages.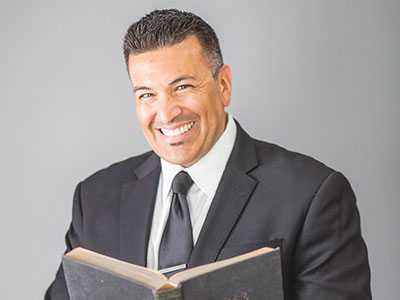 Joe Wedding Officiant
Since 2015 Joe has been enjoying being part of every couple's best day of their lives. He takes great pleasure in crafting a ceremony that is simply perfect for each couple. Joe takes time to learn more about the couple and their love story and will build that into their ceremony. He will take the time to go over the ceremony with each couple beforehand to customize it to their wishes to ensure their wedding day to be perfect!
Read Reviews About Wedding Officiant Joe
Joe made our day extraordinary. He is perfectly organized and added the perfect balance of fun, humor, emotion and absolute class at our wedding.
– Kyle D.

---
Joe, the wedding Officiant is one of the nicest guys that I've met in a long time. I highly recommend him for anyone looking to have an extra special ceremony. He customized a great and fitting ceremony for us based on our personalities in minutes before it started. He is a genuinely likable individual and many of our guests complimented us on his overseeing our marriage. Thank you Joe.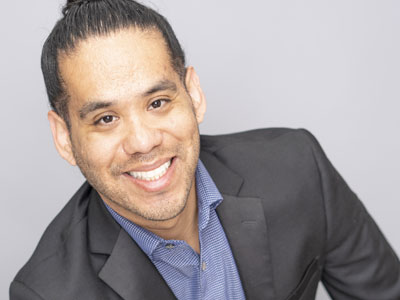 Richard Videographer & Lead Photo Booth Operations
Raised in Southern California, Richard has been a Videographer and photo booth operator for over 10 years. He loves capturing weddings, corporate events, and private events and bringing our clients dreams into reality. Richard is a final cut certified professional and uses the top camera and drone equipment to cover a wide variety of events. Richard is the perfect videographer for any size event and is a true asset to Tempoe Entertainment DJs.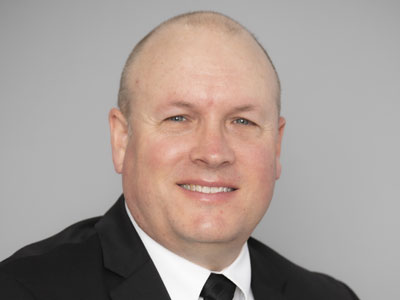 Brian Photo Booth Operations
A native of Southern California, Brian has been a photo booth operator for over 5 years. He loves watching the happiness photo booths bring to people at events. He has spent most of his adult life in the hospitality and entertainment industry.
By day Brian is the marketing director for a world wide entertainment lighting brand. Brian loves collecting '80s alternative vinyl records.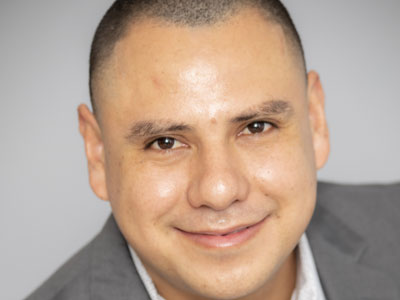 Eduardo Photo Booth & Lighting Operations (Bilingual MC)
Eduardo also known as Eddie has been helping the team with numerous functions. He enjoys setting up various events with photo booths, lighting, dancing on clouds, Co2 guns, and cold spark fireworks. His specialty is capturing great memories with the use of a photo booth. He can be counted to go the extra mile from start to finish and ensures all guests are having fun as they strike a pose!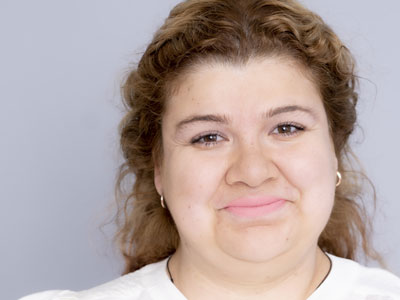 Ana Photo Booth & Lighting Operations (Bilingual MC)
Ana's from Los Angeles California. She does it all from Spanish translating for master of ceremonies to Photo Booth attendant. Ana has a three-year-old daughter that is her motivation to keep going. She went to Dominguez Hills graduated class of 2014 with a Bachelors Degree in Business Administration. Ana enjoy's working for Tempoe Entertainment DJs and she give everything 100%. She's ready to celebrate with you at your next event!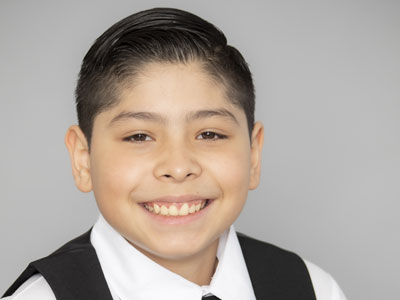 Devin Photo Booth Operations
Devin the youngest team member of Tempoe Entertainment DJs. He's full-time student and his hobbies are playing basketball, and skateboarding. On his free time Devin works for Tempoe Entertainment Djs to save money to go to college and possibly buy a car in the near future. Devin is ready and looking forward to being a part of your event!
Our calendars fill up quick!
Clients We've Proudly Served