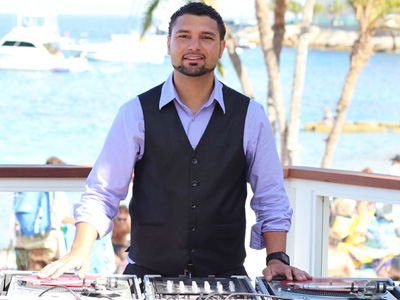 DJ Tempoe
DJ/Owner
Ryan also known as DJ Tempoe is the perfect DJ for any event. He has been Dj-ing since 2005 and always puts his customers first. He can handle any event such as weddings, corporate parties, anniversaries, birthday parties, holiday parties and much more. He's one of Southern California's premier DJ's who specializes in Video DJ, Event Lighting and he's a Photo Booth Specialist. DJ Tempoe specializes in playing Top 40, Hip hop, house, rap, old-school, flashbacks, trance, techno, electronic, funk, New-wave, 90's, 80's, 70's, 60's, Oldies, dance-hall, reggaeton, reggae, disco, country, Spanish, Salsa, Merengue, Cumbias, Banda, Arabic, and Much more. DJ Tempoe offers the top equipment in the industry with over four lights in each package perfect for any size event. DJ Tempoe has over 100,000+ songs and 30,000+ Music Videos; He also accepts custom play lists.
Read Reviews About DJ Tempoe
Our wedding was on 9/17/17 at the Ritz Carlton and we worked with DJ Tempoe. He was more than amazing to work with! Great communication, great service and overall a wonderful experience! He was in charge of all the up-lights and did a great job! He also had a fog machine that looked as if we were dancing on the clouds as well as different types of monograms and patterns that we used on the dance floor, which added so much to the whole atmosphere! We also used his Photo Booth service which was so much fun and had a lot of props and we got to go home with a soft copy of all the photos taken by our guests which is such a great memory 🙂
I had also prepared a surprise song for my hubby and he worked with me to make it come out perfectly. He is a great MC as well and added great energy to our wedding!
I highly recommend DJ Tempoe, he's not just a great DJ but a great person as well 🙂
---
I would like to start this review by saying that I shopped around for a Dj for months before the wedding. My fiancé (wife now) and I tirelessly planned the entire wedding ourselves. We hired our ceremony sound, Dj/Mc, photobooth and marriage officiant through Tempoe Entertainment and we were not disappointed with the level of professionalism displayed by this company. They were very patient with us as we were so busy getting things in order that we couldn't always reply to emails right away.
With a brief time line and some examples of music and even the last minute inclusion of a live band Dj Tempoe knew exactly how to move our party along smoothly.
From the beginning Ryan was very much present offering guidance and taking direction whenever needed. He made sure our day was about us.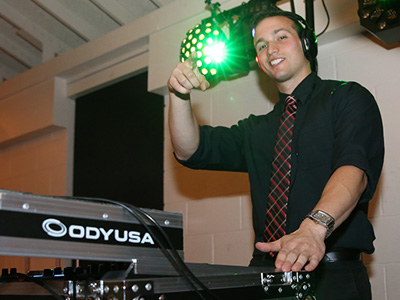 DJ Mike F
DJ Mike F. has been a mobile DJ since he was 13 years old and has successfully DJed hundreds of various events including weddings, birthdays, house parties, corporate events, bar mitzvahs, and several bars and nightclubs. His experience and familiarity with a large range of music enables him to deliver a top quality performance no matter what type of event you are planning. He offers a complete mobile DJ setup with top quality sound and lighting and believes in only using high rated, pro gear. A couple things really set him apart from other DJs like his ability to read the crowd, mix tracks, speak on the microphone, and professionally execute any event. Request DJ Mike F if you are looking for a great DJ to get the party moving! 
Read Reviews About DJ Mike F.
DJ Mike F. was amazing at my wedding on 8/12/17. He was on time when I was late to my own wedding. I loved that he was professional throughout the whole night. He was great at announcing everyone and different parts of my wedding. But most importantly, he had my husband and I dancing all night. We didn't want the party to stop. We loved DJ Mike. At my next event he will be there. Thanks again Mike for making my night so much fun. We had a blast.
– Karina P.
---
I hired DJ Mike F. for my daughter's Sweet 16 based off the awesome Yelp reviews, sooo glad I did! Working with him was easy and convenient. He did a great job with announcements and played the BEST music! He sure knows how to keep the party going! Thank you DJ Mike!
– Maria N.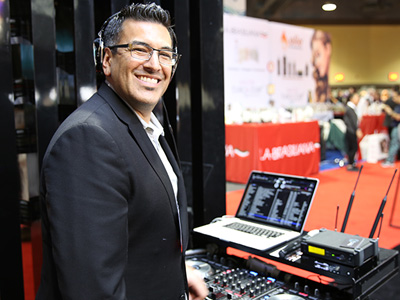 DJ Joe
What sets DJ Joe apart is the way he directs, informs and guides your social event. He plays well with others. He quarterbacks the Rockstar vendors you hired to be sure your day goes as smoothly as possible. Being the master of ceremonies and DJ for your social event requires much preparation and knowledge. Being an entertainment director, member of the American DJ Association and attending workshops & trainings in speaking, mixing music and the skill of engaging your guests is an important part of his career as a Full Time DJ & MC. DJ Joe is also a member of Toastmasters. When the guests of honor are asked if DJ Joe is a family friend, this makes him smile to know that he accomplished the goal of delivering the most personalized service during the most personal day of your life. If you are looking for someone unique than DJ Joe will be a good match for you. DJ Joe will learn about you and your wedding and create a unique experience for you. As an entertainment director and DJ, DJ Joe uses words and music to create a unique soundtrack for your social event. DJ Joe loves spending time with his wife and three kids as much as possible and schedules time together once a month so check his availability as soon as possible. He loves coffee at sunrise and wine during sunsets. DJ Joe has been in the wedding industry for over 25 years.
Read Reviews About DJ Joe
Joe seriously did a SUPERB job. He listened, understood, and played exactly what we wanted to hear!!!! We've seen a ton of DJ's over the years but have never seen one as professional, friendly, and personable. He really felt like a friend after our first meeting. My best friend who is getting married this fall loved him so much she asked for his info. He is just the best!… He is worth every penny!!
– Carly
---
A DJ can make or break the atmosphere at a wedding with regard to their level of excitement/professionalism they display. Joe was definitely the whole package. His level of enthusiasm including his team was electric. They were on it the whole night!
– Steven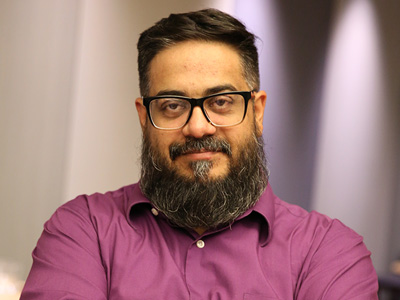 DJ Mike P
DJ Mike P is a veteran club and mobile DJ based in Long Beach, California. Throughout his over 20 years of experience he has refined his mixing skills to a unique and exciting style. By incorporating aspects of turntablism, trick-mixing and expert programming, he can create an atmosphere of euphoria, taking party-goers to new heights of musical ecstasy while introducing them to new joints and re-acquainting them with long forgotten gems. His mixes can span the musical spectrum from rock to Hip Hop to funk & soul seamlessly and seemingly effortlessly with his passion for music apparent in every performance. He has graced the decks at some of LA and OC's finest clubs and bars, including The Ice House, The House of Blues (both Hollywood and Anaheim), Cohiba, The R Bar, The King Eddy Saloon, and The Falls Lounge as well as countless Bboy jams and battles. He can currently be heard at various bars, lounges and clubs in LA and OC, and every Monday evening from 6p-8p on Zulu Tribe Radio at Breal.TV.
Read Reviews About DJ Mike P.
We used Mike P for DJ services for our August 2017 wedding a couple of weekends ago and the service was amazing! DJ mike was easy to work with and he kept up with our very extensive timeline. We even showed a video presentation of my husband and I growing up and he had all the equipment ready for us to go. We went with the VIP package (the highest one available) because not only was it half of the price that the other companies offered it offered so much more than what I compared other companies to.
We had gorgeous uplighting and dance lighting that really set the ambiance for our wedding, use of his video equipment and screen, etc. DJ MIKE kept the party going and as soon as he opened up the dance floor to our guests, the dance floor was never empty until the end of the night! Thank you DJ Mike! It was such a pleasure working with you!! I will be referring your services to all my engaged friends!
---
Mike P was fantastic! We were pretty specific with the type of music we wanted because we aren't your typical couple but he hit the nail on the head with every song. We had SO MUCH FUN dancing!! He even played the Croatian traditional song requested by my husband's family. The whole package was incredible and so much more than we could have expected with the lighting, music, sound, everything!
We can't wait to dance at the next weekend in July where he will be DJing again!! Thanks again for everything Mike!! You are AWESOME!!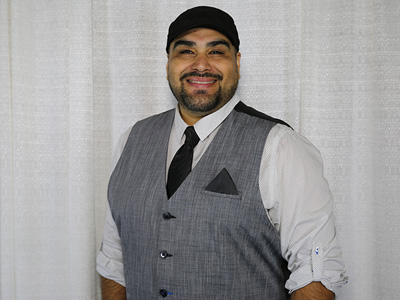 DJ Johnny
DJ Johnny has been perfecting his skills as a DJ since the summer of 88'. His longevity as a DJ has made him one of the most precise mixers in the industry! From Old School to New School, DJ Johnny can outperform the competition and you can bet that he can bring your guests to the dance floor and keep them there! DJ Johnny's emcee abilities are very energetic and can captivate a room to make sure that all your formalities are executed in elegant fashion and style! With DJ Johnny as your DJ, any Bride and Groom can feel at ease knowing that their event will go smoothly and that you and your guests will be satisfied and thoroughly entertained
Read Reviews About DJ Johnny
Hello Johnny! Just wanted to thank you again for the AWESOME music and energy you provided to our special day. There's no one else that could have done what you did to get the crowd going and pumped up to dance. We got tons of great feedback from our guests and we had the time of our lives. So many things went wrong yesterday with our other vendors/plans and you no only delivered but you killed!! We are forever greateful. You helped give us the most beautiful day we've ever experienced. Every moment was a gift, and you are an angel. Have a wonderful Sunday!
– Melissa, Bride.
---
Johnny….. I knew you was the man for this job …! Great DJ work. Its like everything in life… You pay for what you get for and you my friend was worth every penny!
– Orlando P.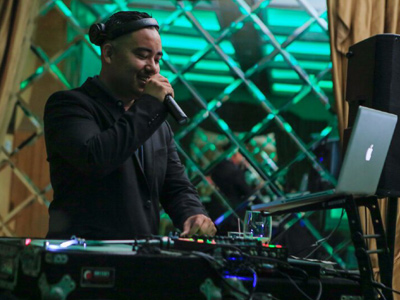 DJ Michael
DJ Michael is one of Southern California's Diverse Artists. He not only is an amazing mixer, he also produces original tracks and remixes from Top 40 hits to Old School Party Rock music. Gauging from Salsa, Merengue, & Cumbia to Hip Hop, Dance & EDM and everything in between. His experience trails as far back as 2005 and has performed in special events, Weddings, Quinceañeras, Sweet 16, corporate parties as well as headlined major nightclubs, bars and lounges across the Los Angeles area. He is your perfect choice for any occasion and all levels of expertise. Book DJ Michael for your next event!!!
Read Reviews About DJ Michael
We had a great and Fabulous evening-All the music was brilliant and you kept the Dance floor filled all night. Which is what we were looking for. Lots of our friends commented on how great your Playlist was. Thank you Soo Much!!
– Reyna & Viktor Pries
---
DJ Michael was referred to us by close friends. He was very professional and accommodating since the first day we reached out to him. He helped us with our vision and executed the night flawlessly. Very satisfied with our decision. Will definitely recommend him to anyone looking for a DJ! Thank you again!!
– Dillon & Ashley Negrete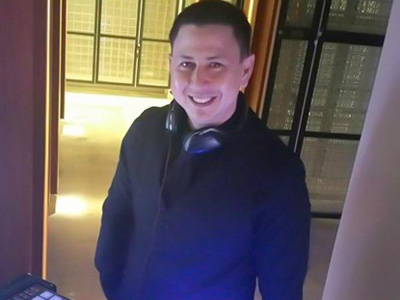 DJ Beni
Spinning since 1996 DJ Beni has rocked events across all of Southern California. Impeccable mixing talent gives his performances seamless song transitions and a constant high-energy feel. He has the ability to combine multiple music genres with ease featuring the hottest new songs and styles in the business. "I am grateful to have the opportunity to do what I love and create exceptional and memorable events".  He treats every event as an opportunity to pass expectations with one major goal: another satisfied customer.  As a Los Angeles Wedding DJ, he must be able to listen to each client and make sure he follows their instructions perfectly. This means showing up early, following the timeline, making the proper announcements at the right time, and playing the appropriate music that his customers suggest. No matter the event, if it's an anniversary party, sweet 16, wedding, school dance, or holiday party, he is focused on doing what a great DJ does: making the crowd dance.
Read Reviews About DJ Beni
Beni was recommended to me by our wedding venue. I contacted Beni and within 2 hours he responded. He was extremely professional and respectful from the initial meeting all the way through the event day. He kept people dancing all night. He listened to what I asked of him and he was awesome!! His flexibility and preparedness astounded me, and I received nothing but compliments all night. I'm so happy with the service and would recommend him to anyone who needed a DJ for any special event and not just specifically for the wedding. Thank you, Beni, for making our wedding a memorable one!
---
This guy rocked our world. The party was stilted and awkward until he got there, and the first song he played changed the whole vibe. Suddenly everyone was partying and having a great time. He was really instinctive about what people wanted to hear. Within 20 minutes everyone was on the dance floor, and Beni was having as much fun as the crowd! Most DJs get all annoyed when someone makes a request, but Beni accommodated every last one. He was professional, entertaining, affordable and awesome.
Beni is the best! I recently got married and Beni was the DJ at our wedding. He was so much more than just a DJ though. He was a great MC making all the announcements for the evening. He introduced the toasts and helped the evening stay coordinated and on schedule. He was excellent at reading the energy of the room and the flow of the party. He was able to keep the dance floor packed for hours!
Beni made the planning process easy and enjoyable. He is very tech and digital savvy so we were able to fill out a requested song list online, update it, and even sent it out to friends and family so they could help with song request too.
Beni really made the effort to get to know us as a couple and he took the time to video skype with us a few times before the wedding so we could get to know each other. He is extremely responsive to emails. He is super knowledgeable and a complete pleasure to work with! I would highly recommend him for any event you have.
Joe Wedding Officiant
Since 2015 Joe has been enjoying being part of every couple's best day of their lives. He takes great pleasure in crafting a ceremony that is simply perfect for each couple. Joe takes time to learn more about the couple and their love story and will build that into their ceremony. He will take the time to go over the ceremony with each couple beforehand to customize it to their wishes to ensure their wedding day to be perfect!
Read Reviews About Wedding Officiant Joe
Joe made our day extraordinary. He is perfectly organized and added the perfect balance of fun, humor, emotion and absolute class at our wedding.
– Kyle D.

---
Joe, the wedding Officiant is one of the nicest guys that I've met in a long time. I highly recommend him for anyone looking to have an extra special ceremony. He customized a great and fitting ceremony for us based on our personalities in minutes before it started. He is a genuinely likable individual and many of our guests complimented us on his overseeing our marriage. Thank you Joe.
Our calendars fill up quick!